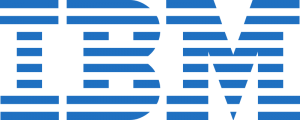 IBM RAID Recovery
Need help with IBM RAID Recovery? We can help. Don't panic! With a close to 99% recovery rate, we use a combination of clean room recovery and parity rebuilding to recover as much data as possible from RAID systems. We recover from single drive to multiple drive failures. Contact RaidRepair to learn more about IBM RAID Recovery.
IBM RAID Recovery
We Recover all models of IBM RAID Servers. These RAID models include:
• IBM eServer iSeries – System i
• IBM eServer pSeries – System p
• IBM eServer xSeries – System x
• IBM eServer zSeries – System z
• IBM TotalStorage – System Storage
• IBM eServer BladeCenter
• IBM eServer 1350 – System Cluster 1350
• IBM Power Systems
• IBM eServer Storage Server
• IBM Linux OpenPower Server
• IBM Linux Cluster 1350
International Business Machines Corporation or IBM is an American multinational technology and consulting corporation headquartered in Armonk, New York, United States. IBM manufactures and sells computer hardware and software, and it offers infrastructure, hosting and consulting services in areas ranging from mainframe computers to nanotechnology. As of December 2011, IBM was the third-largest publicly traded technology company in the world by market capitalization.
For information on IBM RAID Recovery:
Contact RaidRepair at 800-233-3648